Looks like you should be rejecting the car as not legal when sold to you.
https://www.terraclean.co.uk/dpf-removal-bad-idea/
Why you should never remove your DPF



In short, it's illegal – since 2014, it has been an MOT failure, and as of spring 2018, the MOT test is going to become much more stringent. The MOT DPF check has been flawed – it relies on a visual check only, and it can be difficult to tell if a DPF has been removed just by looking.

The Government has strengthened the MOT guidelines in a bid to improve checks for DPFs. Here is the new wording: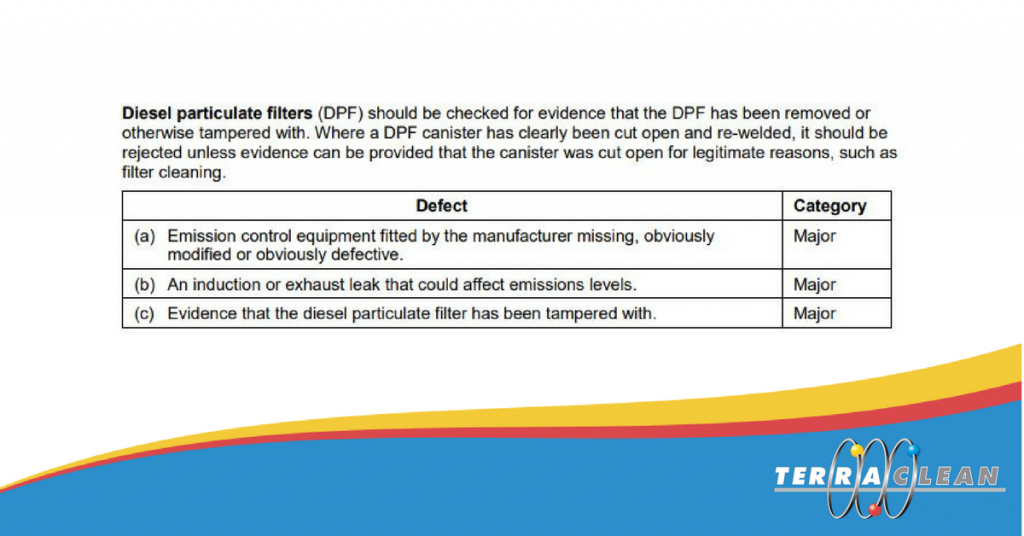 Anybody's car with a removed DPF could face a fine, or a bill of potentially more than £1,000 to replace the part.

The internet is, of course, full of people who will tell you they've had their DPF removed and never had a problem, and there are plenty of companies advertising DPF removal and making it look like a viable solution to a clogged DPF. Don't listen: they might not have had a problem before, but there's a strong chance they're getting caught out soon.

If you are buying a second-hand diesel car in the next couple of years, we strongly recommend you do so with extreme caution. Insist that it has a full 12-month MOT and ask if it's had its DPF removed.

If you buy a car with no DPF, you could be facing a huge bill next time it requires an MOT.
https://www.autoexpress.co.uk/car-news/ ... te-filters
Thousands of drivers have been caught driving without their diesel particulate filter, new figures reveal. The Driver and Vehicle Standards Agency has caught 1,800 drivers since 2014 driving with the pollution-reducing filter removed from their car.

While it's not illegal to remove a car's DPF, it is illegal to drive without it if one should be fitted. It's believed some drivers whose DPFs become blocked are simply bypassing the filters by removing them rather than paying for a replacement, which typically costs around £1,000. In doing so, car drivers are risking a £1,000 fine, while the penalty for driving a van without a DPF stands at £2,500.